Betrayed by the Bullet
with Faith in Failure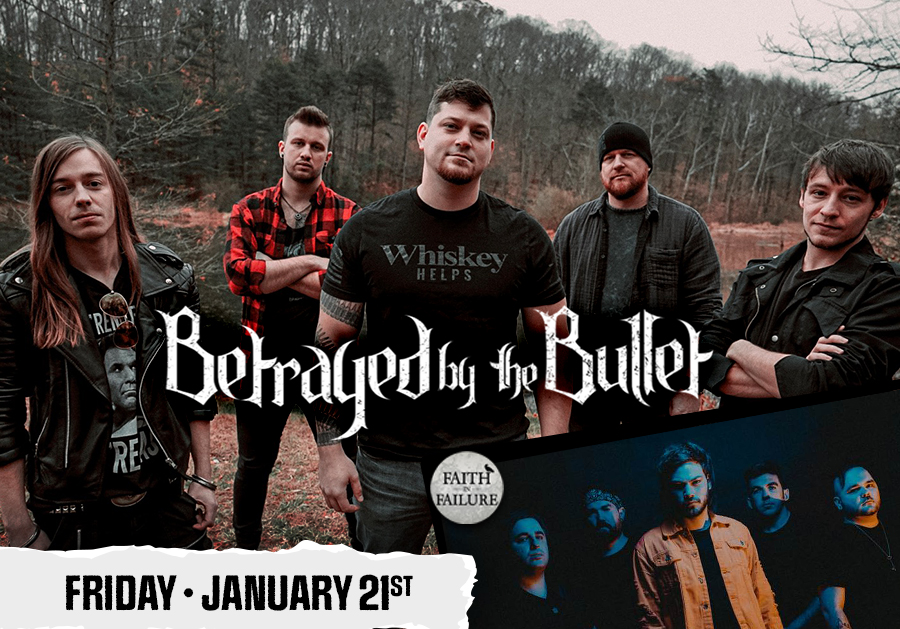 Betrayed by the Bullet
Betrayed by the Bullet is a hard rock band from Parkersburg, WV. The band draws influences from artists like Metallica, Bullet For My Valentine, Avenged Sevenfold, and more. They recently released a music video for their latest single, "Masquerade," which is certain to stuck in your head with its gigantic chorus.
Based out of Columbus, OH, Faith in Failure is a new modern hard rock band with heavy riffs and soaring melodies. Dedicated to the craft of songwriting and performing, we are excited to share our music with you in hopes that we can aspire our fans. We hope that you join us on our journey and we look forward to sharing it with you.
All shows are 18 years of age or older.
Date
January 21, 2022
Showtime
Doors open at 8:30 pm
Show starts at 9:30 pm
Reservations
Seating is first come first served.
Tickets
Presale Ticket: $8
Day of Show Ticket:$10
Social Media