Billy Bob Thornton & The Boxmasters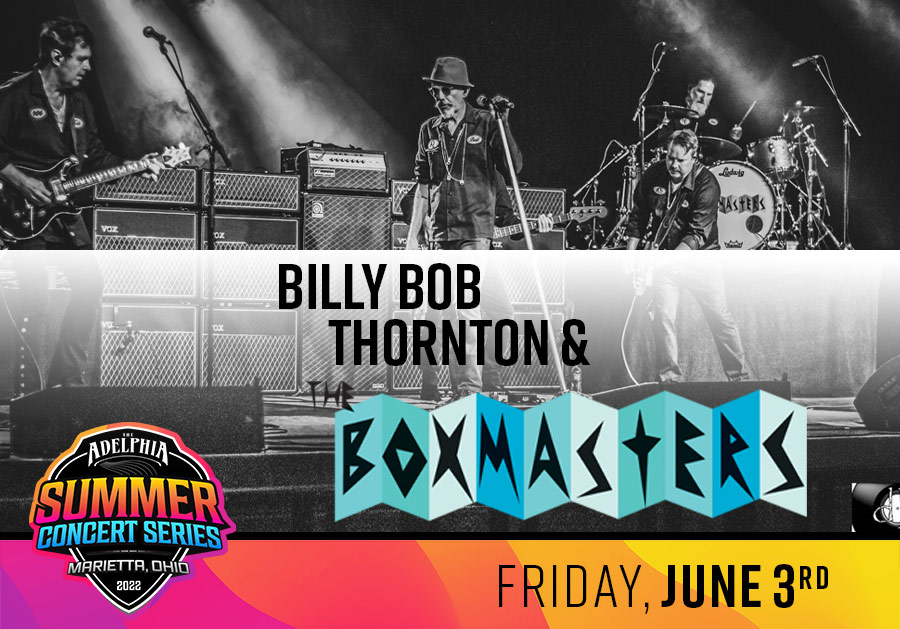 Billy Bob Thornton & The Boxmasters
Formed in 2007, The Boxmasters have recorded an impressive and diverse catalogue of music that touches on their love of a wide array of influences, but most importantly, the rock and roll of the 1960's. Listening to The Boxmasters, one can hear obvious odes to the Beatles, Byrds and Beach Boys, but also important to The Boxmasters are The Mothers of Invention, Kris Kristofferson, John Prine and Big Star.

Since forming The Boxmasters, several long-time friends have contributed to the sound of the band, but the core of The Boxmasters has always been J.D. Andrew and Billy Bob Thornton. As primary songwriters, the sound of the Boxmasters has been an evolution as the duo constantly strive to find new inspiration, new sounds and new ways of expressing what is in their hearts and on their minds. But at the core, there is a backbeat, a lyric with meaning and music played with emotion.

A note about safety and COVID-19: If you are experiencing any symptoms that might indicate you could be infected with COVID, including fever, dry cough, tiredness or shortness of breath, please do not attend this event. If you have not been fully vaccinated against COVID, you are strongly urged to wear a mask.
Date
June 03, 2022
Showtime
Doors open at 6:00 pm
Show starts at 7:00 pm
Reservations
This is an outdoor, seated show, partially standing room only.
If you do not select a seat, you will be automatically assigned. Chairs are provided.
*Limited Standing Room Only Tickets*
Tickets
Tickets: $45 Advance
Tickets: $50 Day of Show
18+ Or accompanied by an adult.
Social Media