Buckcherry - SOLD OUT
with Adelitas Way, Shallow Side and Liecus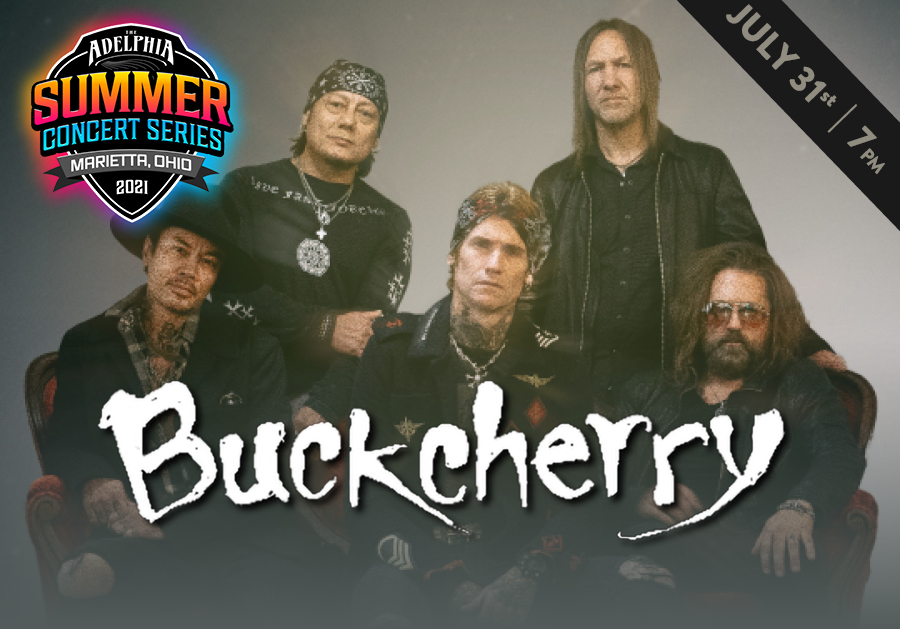 Buckcherry - SOLD OUT
THIS SHOW IS SOLD OUT!
Having entered the scene at a time when "rock music was dominated by post-grunge, nu-metal, and alternative rock." Buckcherry's brand of "sleazy Rock N' Roll" resembled the rebellious sound of AC/DC, Guns N' Roses, and Black Crowes -- rather than Nirvana or Pearl Jam. Their debut album "trod heavy metal territory while managing to stay hard rock."
Opening Bands: Adelitas Way, Shallow Side, Liecus
Afterparty: The Bash
Date
July 31, 2021
Showtime
Doors open at 6:00 pm
Show starts at 7:00 pm
Reservations
Standing room only at this event All shows are 18+ Children may attend any show if they are accompanied by an adult at least 18 years of age or older.
Tickets
Cost is $40 per ticket