Crazytown and Test Human
CANCELLED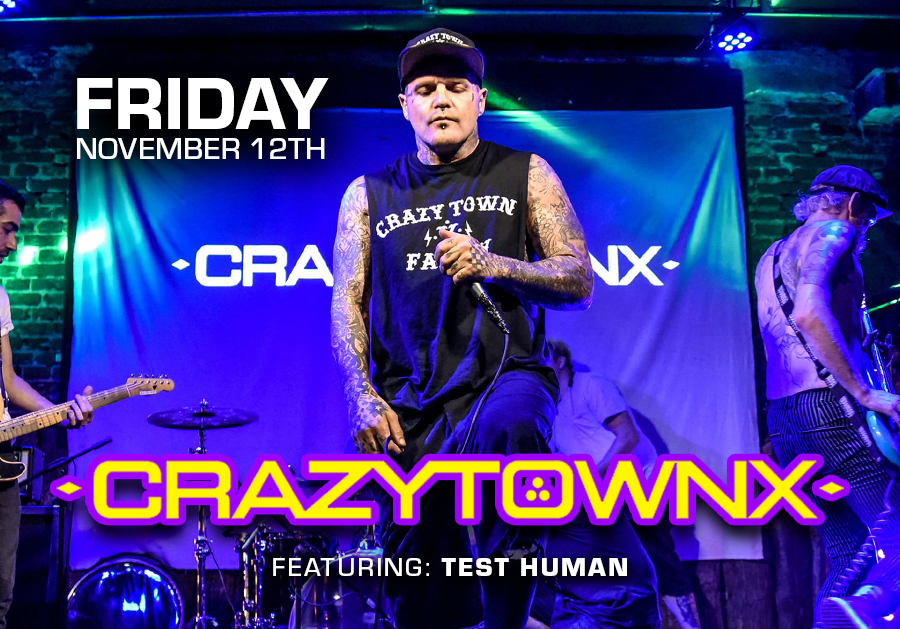 Crazytown and Test Human
This show has been cancelled due to a band member of Crazytown contracting COVID-19.
A NOTE ABOUT SAFETY AND COVID-19:
If you are experiencing any symptoms that might indicate you could be infected with COVID, including fever, dry cough, tiredness or shortness of breath, please do not attend an event. If you have not been fully vaccinated against COVID, you are strongly urged to wear a mask.
Crazy Town is an American rap rock band formed in Los Angeles, California, in 1995 by Bret Mazur and Seth Binzer. Crazy Town is best known for their 2000 hit single, "Butterfly", which reached number one on the US Billboard Hot 100 chart and helped their debut album, The Gift of Game sell over 1.5 million units.
Date
November 12, 2021
Showtime
Doors open at 8:30 pm
Show starts at 9:30 pm