(hed) P.E.
with Andrew W Boss, Everyday Losers, and Dino Drive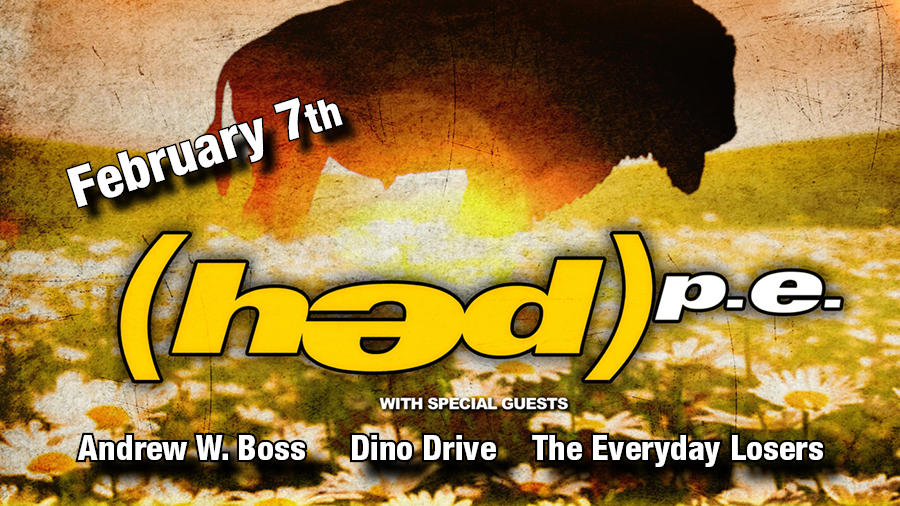 (hed) P.E.
Originally based in Huntington Beach, CA, (Hed) P.E. has been a mainstay in the rock community for several decades. Their genre-defying sound blends elements of punk, metal, rap, reggae, and rock.
Date
February 07, 2020
Showtime
Doors open at 7:00 pm
Music starts at 9:00 pm
Reservations
Some seating will be available, but no reservations will be taken — first come first served!
Tickets
Tickets are available through Eventbrite and at the door the day of the show. Advance tickets $20 Day Of Show $25
Social Media