Jake Dunn & the Blackbirds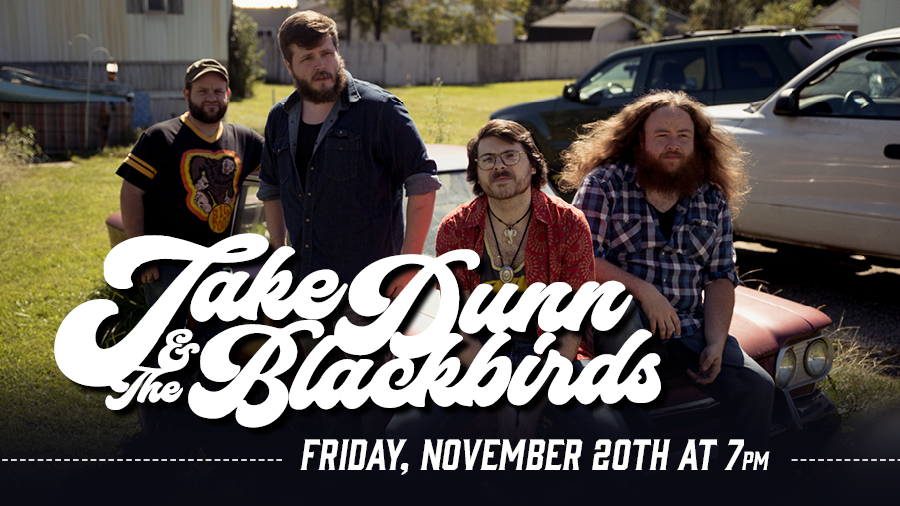 Jake Dunn & the Blackbirds
Originally from Pomeroy, Ohio, lead singer and primary songwriter, Jake Dunn writes with a familiar Midwestern heart, singing about life, love, and loss. The group features guitar work influenced heavily by acts like The Outlaws and Lynyrd Skynyrd, yet retains the subtleties and songwriting talent of artists like Waylon Jennings and Willie Nelson. Their sound, held together by a solid yet ambitious rhythm section, sits somewhere in between Americana and Roots Rock, focusing heavily on lyrics and musicianship.
Their newest release, Cosmic Americans, pushes the Blackbirds to new heights in the circuit, further establishing their reputation as the hardest working band in the MOV.
Date
November 20, 2020
Showtime
Doors open at 5:00 pm
Music starts at 7:00 pm
Reservations
Reservations are highly recommended. Call 740-374-8278 to reserve your table.
Tickets
Purchase tickets on Eventbrite for $5