John 5
With Guests Jared James Nichols and Black Satellite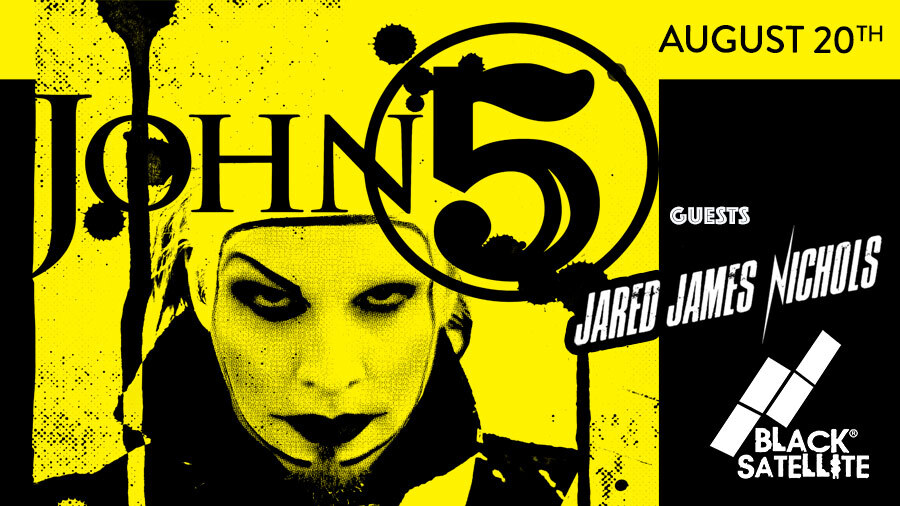 John 5
John 5, is an American guitarist. His stage name was bestowed on him in 1998 when he left David Lee Roth and joined the rock group Marilyn Manson as their guitarist. Still going by the name John 5, has since become the guitarist for Rob Zombie. He has also had a very successful solo career that was launched in 2004 and continues today.
Tour Announcement
Line Up:
7:30-8:00pm BLACK SATELLITE
8:15-9:00pm JARED JAMES NICHOLS
9:30pm - JOHN 5
Date
August 20, 2021
Showtime
Doors open at 6:30 pm
Show starts at 7:30 pm
Reservations
Limited Standing Room Only. All shows are 18+ Children may attend any show if they are accompanied by an adult at least 18 years of age or older.
Tickets
Tickets are $25 in advance and $30 on Day of Show
Social Media