Myles Kennedy
with Finger Eleven & Joyous Wolf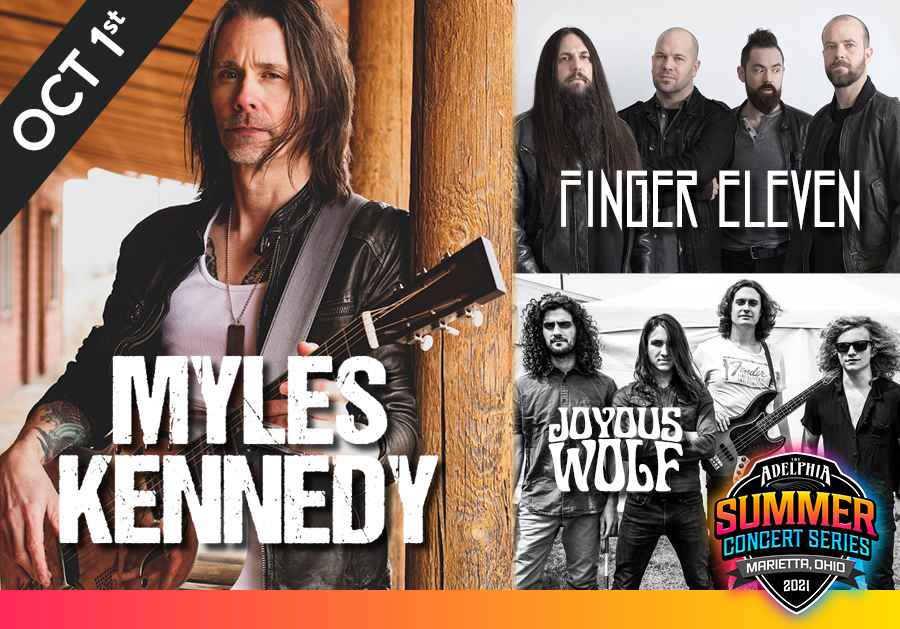 Myles Kennedy
Opener: Joyous Wolf
Myles Kennedy's voice precedes him as it courses through six chart-topping albums from gold-selling rock juggernaut Alter Bridge, three records with Slash and The Conspirators, two albums from The Mayfield Four, his 2018 solo debut Year of the Tiger, and guest appearances for everyone from Disturbed and Halestorm to Gov't Mule, Sevendust, Mark Morton and Darryl "DMC" McDaniels. For as much as he remains renowned for his skyscraping timbre and earth-quaking bluesy wail, his musicianship also encompasses eloquent songcraft, thoughtful cinematic arrangements, and, of course, dynamic guitar fireworks as explosive as his astounding vocal range.
Finger Eleven is a Canadian rock band from Burlington, Ontario, formed in 1990. They have released seven studio albums, with their album The Greyest of Blue Skies bringing them into the mainstream.
Date
October 01, 2021
Showtime
Doors open at 6:00 pm
Show starts at 7:00 pm
Reservations
This is an outdoor event, standing room only. All shows are 18+ | Children may attend any show if they are accompanied by an adult at least 18 years of age or older.
Tickets
$50/Each