Otherwise
With Guest Kaleido & Opening Act Lex Bauman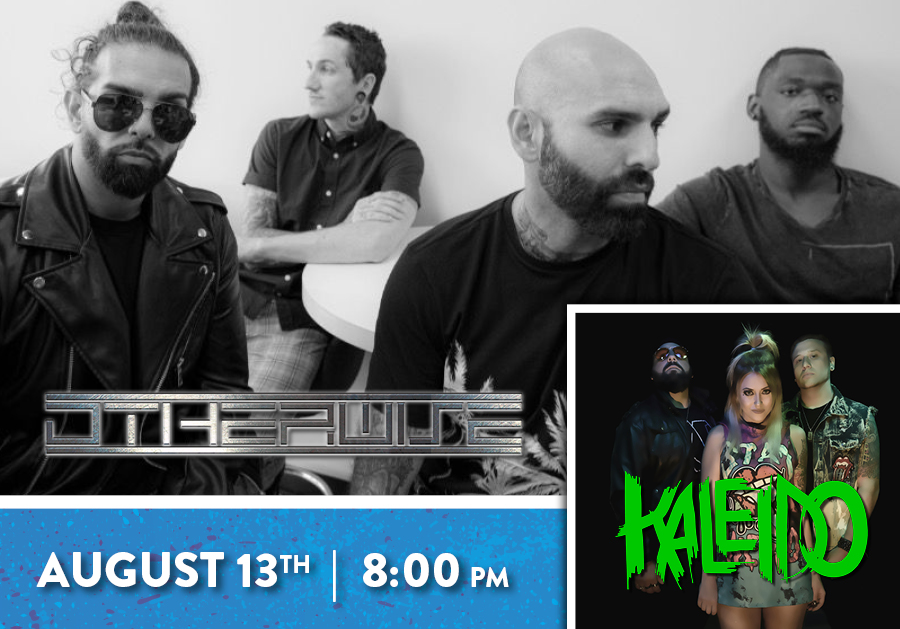 Otherwise
OTHERWISE is an American Rock band from Las Vegas, Nevada. Three full-length albums have been released on Sony Music Entertainment, titled True Love Never Dies (2012), Peace At All Costs (2014), Sleeping Lions (2017) and under Mascot Label Group they released a forth, DEFY (2019).
A little danger makes rock music memorable.
Date
August 13, 2021
Showtime
Doors open at 6:00 pm
Show starts at 8:00 pm
Reservations
Limited Standing Room Only. All shows are 18+ Children may attend any show if they are accompanied by an adult at least 18 years of age or older.
Tickets
$25/person
Social Media