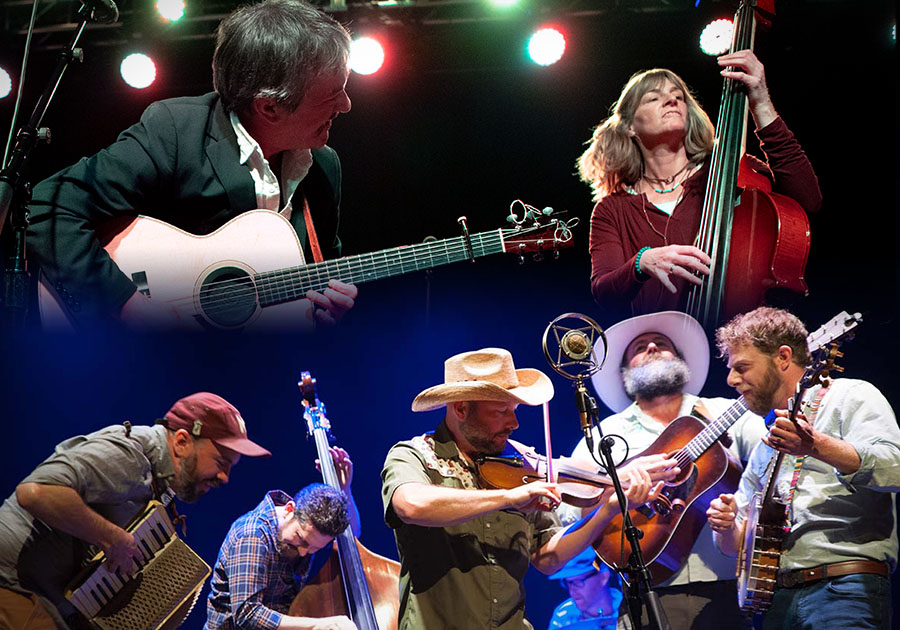 The Keels & OYO
Oyo is releasing a new album this summer, and they're teaming up with the legendary Larry and Jenny Keel to throw an epic album release party in Marietta!
Larry Keel is an award-winning innovative flat-picking guitarist and singer/songwriter hailing from Appalachia. Raised in a musical family steeped in the mountain culture of the region, Keel began from an early age to forge a distinctive sound, taking traditional music and infusing it with modern light. With the acoustic guitar Keel has brought the flatpicking form to its highest level of sophistication and sonic power with his muscular, yet refined style of playing. As a composer and singer, Keel integrates raw honesty and charming grit to form a unique brand of music he calls 'experimental folk', songwriting that is filled with reality, imagination, imagery, and mood. He has appeared on over 20 albums, 12 of which he produced, and has written songs that have been recorded and performed by distinguished artists including Grammy-award winners Del McCoury and The Infamous Stringdusters. Keel has collaborated and continues to merge creative forces with some of the greatest artists in modern roots music such as Tyler Childers, Billy Strings, Al DiMeola, Tony Rice, Keller Williams, and Sam Bush, to name a few.
Gathered around a single mic, Oyo's high-energy performances are equal parts honky-tonk and barn dance, with an indie rock undercurrent. Born on the banks of the Ohio River, the six-piece Appalachian roots band formed from jam sessions in the back of Marietta's JustAJar Design Press. Featuring traditional acoustic instrumentation and driving rhythm, Oyo trades off lead vocals between Aaron Martin (fiddle, mandolin), Cole Adair (guitar), and Michael Bond (guitar, keys, harmonica, spoons), with Bobby Rosenstock (banjo), Drew Tanner (bass), and Joe Ryckebosch (drums, washboard) joining in. Their 2022 self-titled debut release earned reviewers' praise for its "raucous honky tonkin' barn dance energy," "exquisitely oddball Appalachian aesthetic," and "easy-going riffs and laid-back, wry, brutally honest lyrics." Their newest collection of songs will be released on June 27.
Date
June 30, 2023
Showtime
Doors open at 7:00 pm
Show starts at 8:00 pm
Reservations
All shows are 18+
Seating is Limited.
Tickets
Advanced Tickets • $20
Day of Show • $25