Gemini Syndrome
The Adelphia Summer Concert Series Kickoff Party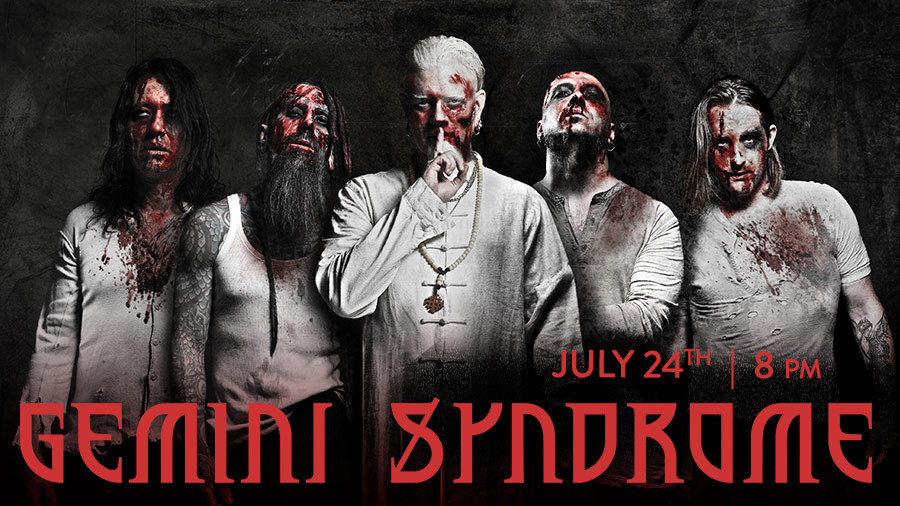 Gemini Syndrome
The Adelphia will be having a Kickoff Party for The Summer Concert Series on July 24th! This event will be featuring the band, Gemini Syndrome.
Gemini Syndrome is an American alternative metal band formed in 2010 in Los Angeles, California. The band currently consists of Aaron Nordstrom (vocals, keyboards), Brian Steele Medina(drums, programming), Alessandro "AP" Paveri (bass), Meegs Rascon (guitar), and Nicholas Paul Arnold (touring guitar). Their debut album, titled Lux, was released in September 2013. They recently released a new song "Die With Me" this year in 2021.
Date
July 24, 2021
Showtime
Doors open at 7:00 pm
Show starts at 8:00 pm
Reservations
This is an indoor event. Some seating will be available, but no reservations will be taken — first come first served! All shows are 18+ Children may attend any show if they are accompanied by an adult at least 18 years of age or older.
Tickets
Cost is $20 per person.
Social Media