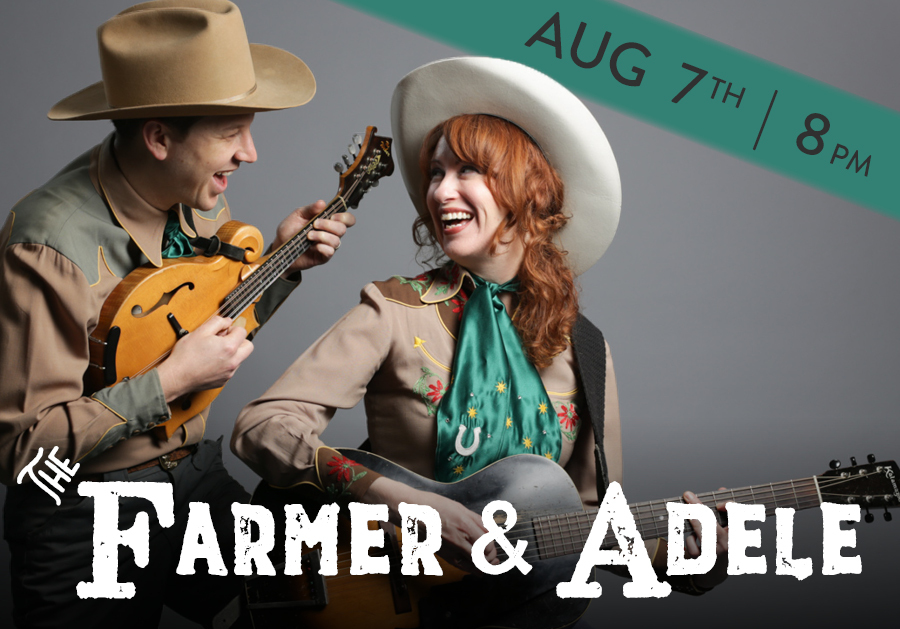 The Farmer & Adele
Meet the Farmer & Adele! With the sounds of classic songwriting in their music and the future in their sights, The Farmer & Adele are re-imaging the modern cowboy/cowgirl while respecting its beginnings.
Date
August 07, 2021
Showtime
Doors open at 7:00 pm
Show starts at 8:00 pm
Reservations
This is an indoor seated event. All shows are 18+ Children may attend any show if they are accompanied by an adult at least 18 years of age or older.
Tickets
$20 per person
Social Media