The Generation Gap Blues Band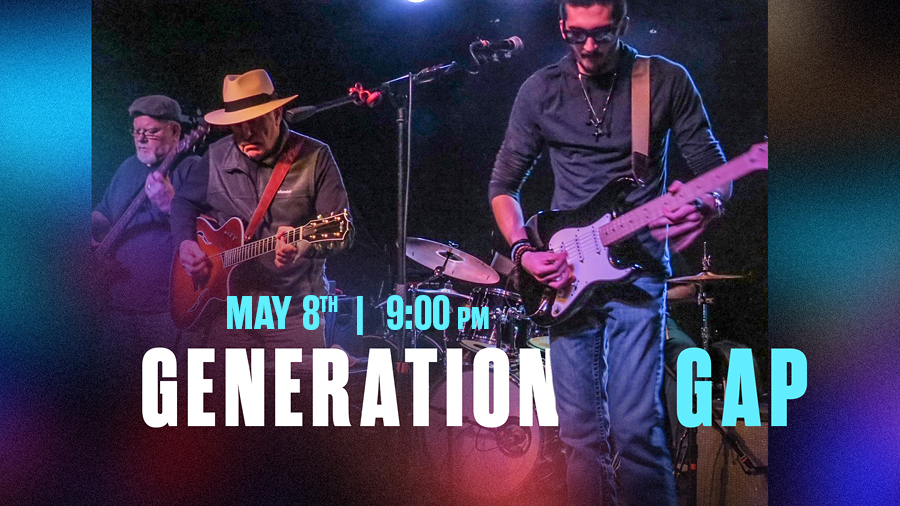 The Generation Gap Blues Band
The Generation Gap Blues Band has been playing together for roughly six years. They play a variety of Blues and Jazzy style covers as well as a number of originals. The band met at a jam session and the rest is history! Some of their influences for songs come from artists such as BB King, Stevie Ray Vaughan, Eric Clapton, Albert King and many more Blues greats!
Date
May 08, 2021
Showtime
Doors open at 7:00 pm
Show starts at 9:00 pm
Reservations
Seating is limited!
Tickets
Cost is $40 per TABLE with four people per table.
Social Media