Vinnie and The Lubricators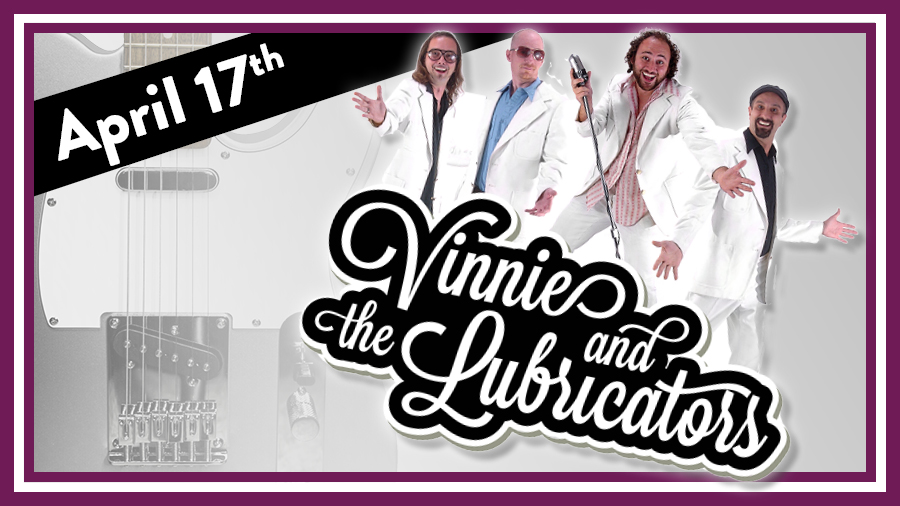 Vinnie and The Lubricators
If you're craving some rockin', funky, bluesy tunes and some country t'wang be sure to check out Vinnie and the Lubricators, America's premiere "Rock, Blues, Reggae and Soul" review, with a lineup of songs sure to satisfy show-goers of any generation.
Vinnie and the Lubricators encompass a wide range of genres in their music, offering elements of classic rock, country, blues, and soul with hints of reggae and funk thrown in the mix. You'll hear all your favorite 60's, 70's, 80's and 90's songs from top artists like Al Green, Wilson Picket, Stevie Wonder, James Brown, The Bee Gees, The Police, Men at Work, The Allman Brothers Band, Bob Marley, and many more.
Date
April 17, 2021
Showtime
Doors open at 7:00 pm
Show starts at 9:00 pm
Tickets
Cost is $40 per TABLE with four seats per table. Please reserve your table through Eventbrite.