Private Banquets
Host Your Own Event at The Adelphia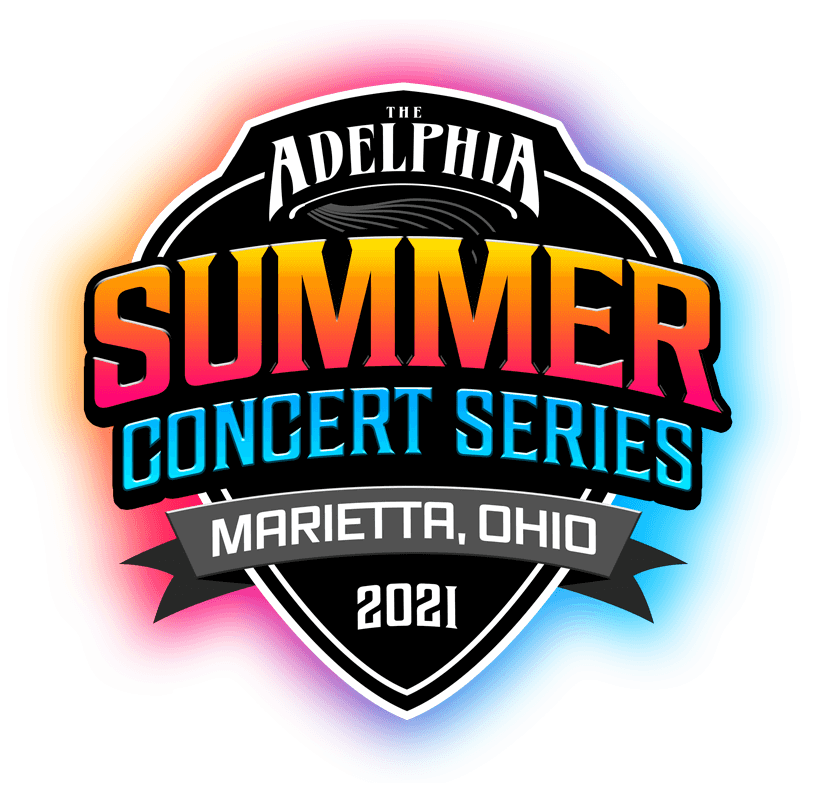 Our banquet and events team has helped clients produce some of the most stunning and functional events to come to Historic Marietta. We specialize in weddings, parties, business meetings, receptions and reunions that require a unique touch and attention to detail. The exposed brick walls and ornate décor are only trumped by the food quality and dedicated service staff.
The Adelphia offers on and off-site catering services from The Galley Restaurant. Whether it is a small dinner party or a large graduation celebration, The Galley team can deliver and serve a specialty menu that will impress your guests.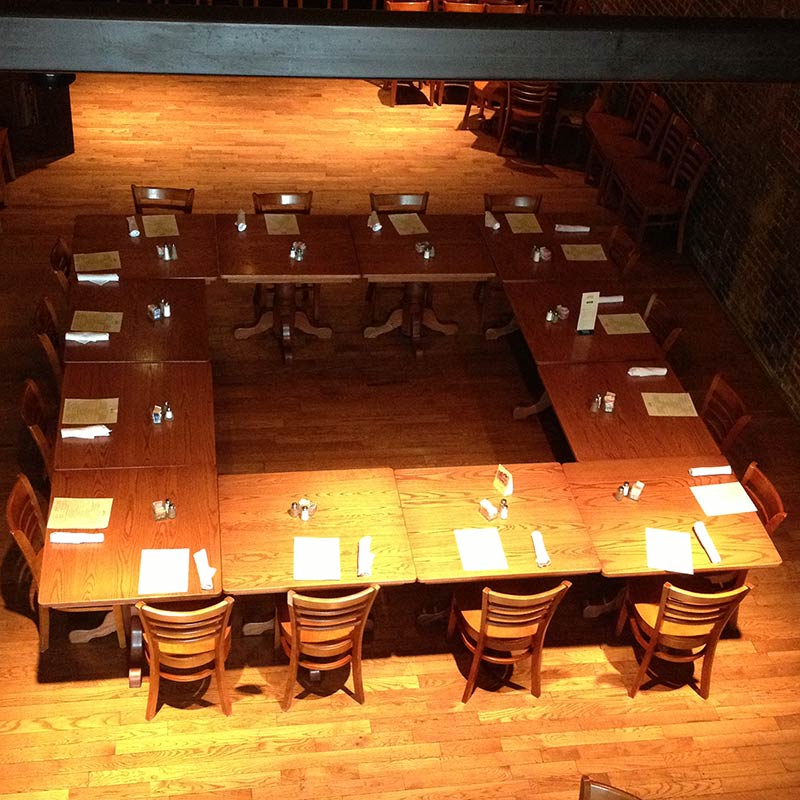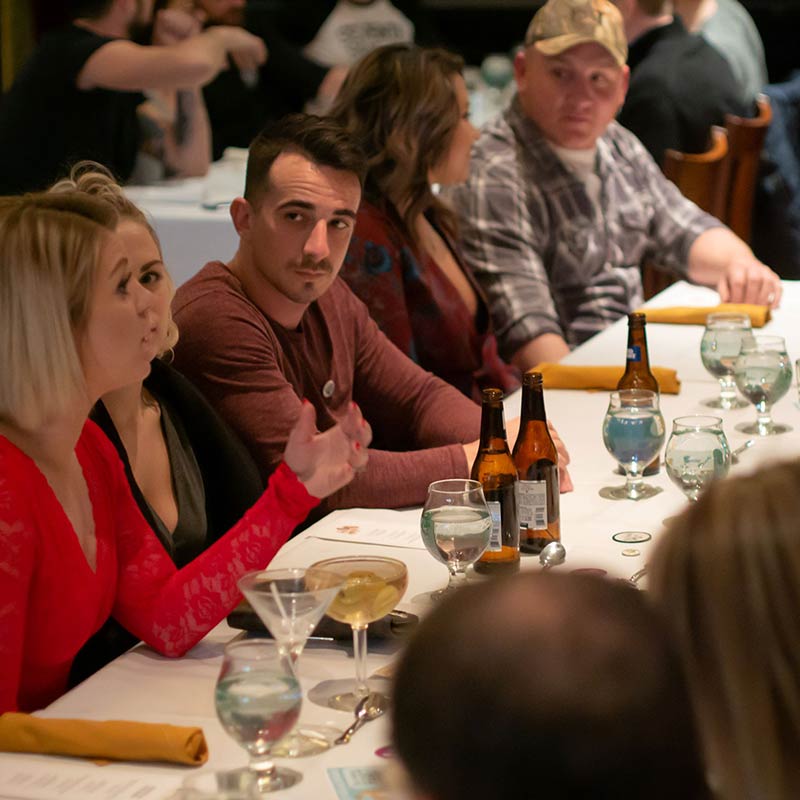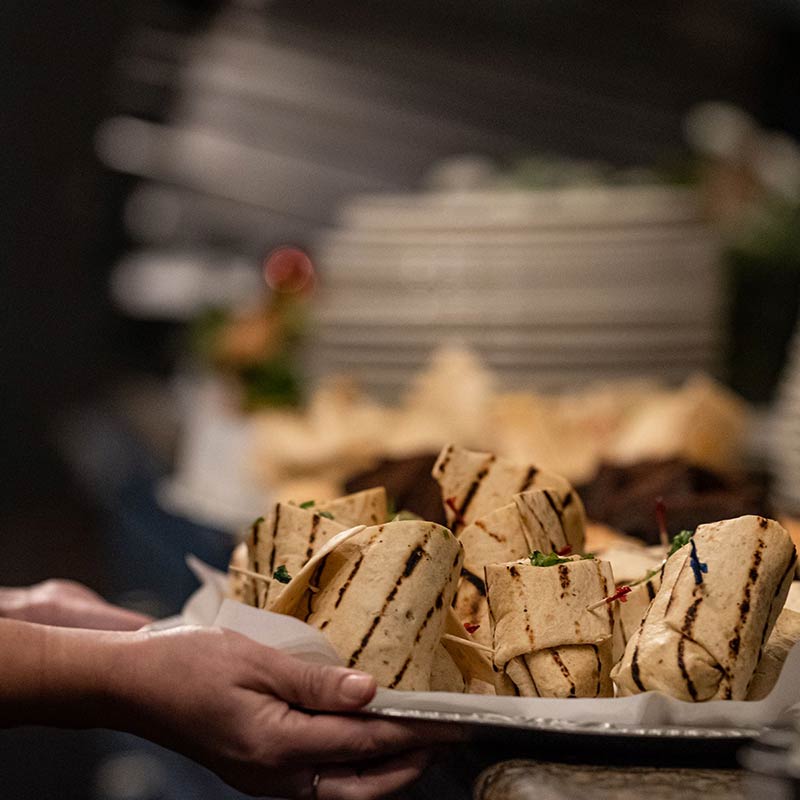 Standard Banquet Room Configurations
Our common banquet area located on the second floor of The Galley features a full bar, digital projector and outdoor patio.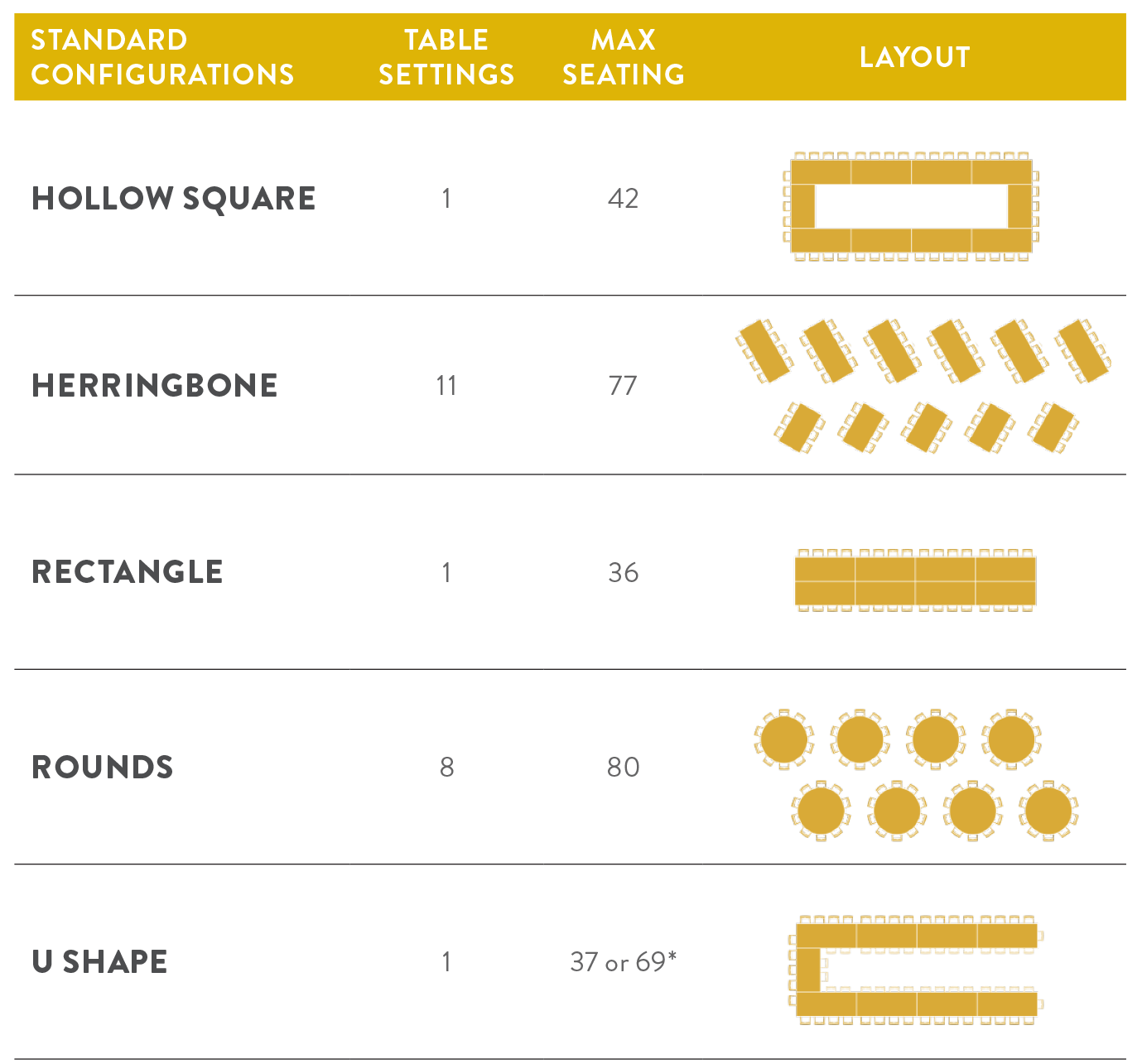 *U Shape configuration seats 37 around the outside or 69 with seating on inside and outside of configuration
Other Event Spaces Available
Adelphia First Floor
Max Seating: 100
The Adelphia's First Floor is a large concert hall featuring a performance stage, full bar and versatile open space for table configurations.
Adelphia Second Floor
Max Seating: 24
The Adelphia's Second Floor provides an intimate space with a balcony overlooking the Adelphia stage.
Upper-Deck Patio
Max Seating: 24
The Galley's Second floor features an outdoor patio overlooking Second Street with access to a full bar.
Third Floor Confluence
Max Seating: 8
The Third Floor Confluence serves as a private dining area.